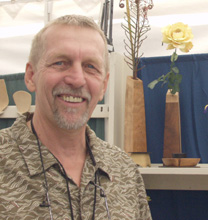 We use common powered shop tools to create each piece to be pleasing to the eye and to the touch and at the same time to be very functional. Each piece of treenware (of the tree) and the various ikebana (flower arranger) designs are individually made by using primarily a band saw and pneumatic drum sander. Some of the work including trays and and servers use the full range of tools in our small shop.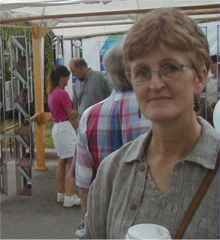 Each piece is made from close-grained hardwood carefully selected for durability and use. The treenware pieces are made from maple and cherry while the ikebana and trays are made from a wide variety of domestic and imported hardwoods. They are then finished with a salad bowl finish and beeswax to be food safe.
Each utensil design features a thin, clean edge to function well and the handles are formed to fit comfortably in the hand. Each piece invites touch and with use the first signs of use are no longer minor disasters but become a beautiful patina. The shapes are perfected after many trial runs in our kitchen through actual cooking use. Many of our designs mimic tried and true shapes that have been in use for years while other designs are our original shapes that have been inspired by shapes in nature. Many of these have inspired imitations from others.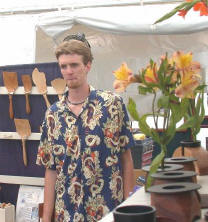 We are a small family studio and have been so for over 20 years. Bruce and Sharon have been at this for all that time. Bruce recently returned to teaching middle school Math after a leg injury has limited the time he can spend in the shop. Sharon has returned to her first love, teaching high school English. She still adds her design skill and active show presence while on hiatus from teaching in the summers. We are proud to have our youngest son Jonathan join us full time. He and Jeremy, our oldest son, have been "show kids" from their preschool days. Jonathan adds a new perspective for design and is a new dimension in the studio. He recently began doing art fairs on his own.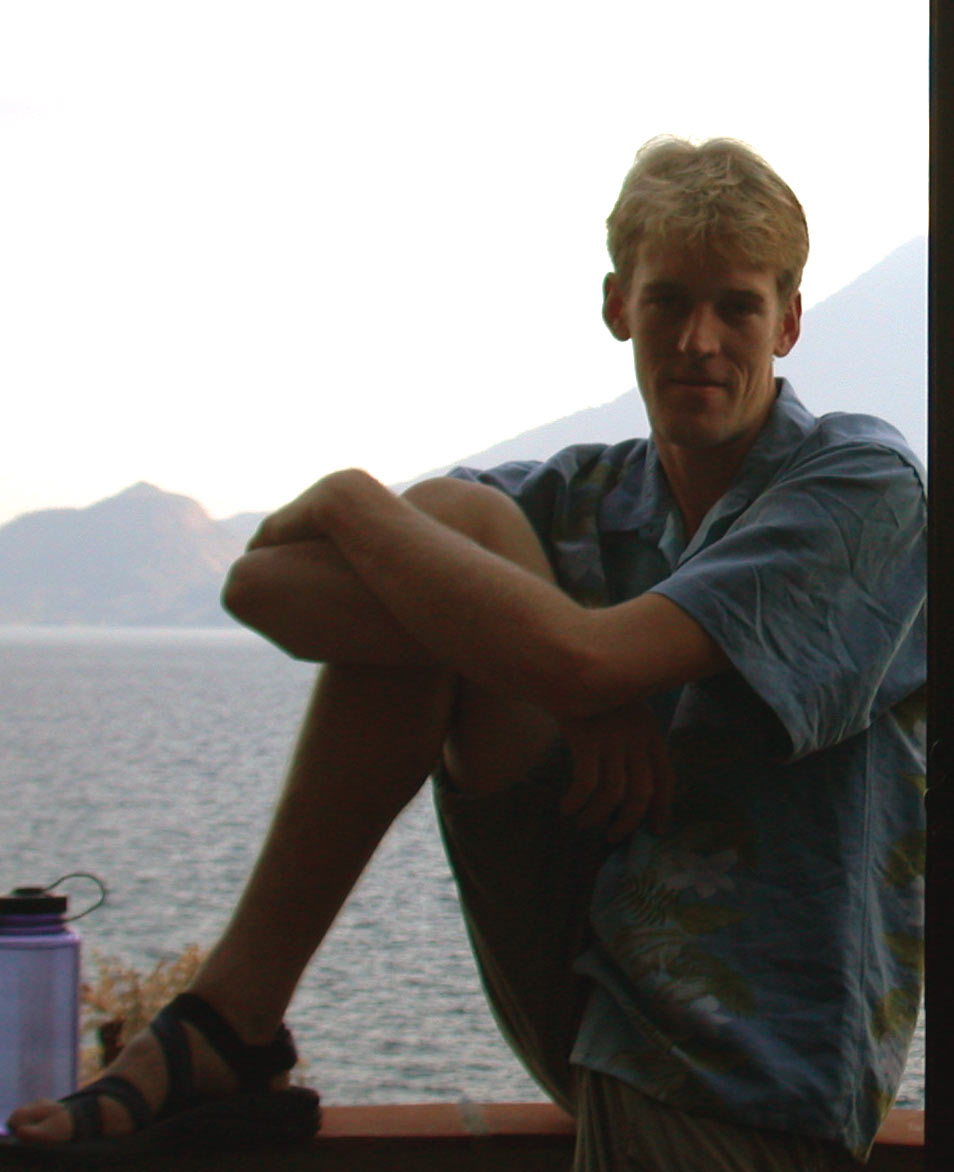 Jeremy often adds his considerable skills as a builder having just renovated a partially completed house in the Fayetteville area. After selling this house he moved to the mountains of Tennessee where he continued his construction work spending his off hours in his kayak. Before the move he spent a couple of months here in Yellville as we replaced an old goat barn which housed part of our studio. He recently returned to Fayetteville.
We are committed to making each piece individually and avoiding the factory-made look. We handle each piece many times in the process and are not removed from it. Beyond an occasional shop helper we rely on the labor of the many people who grow and harvest the trees and who then dry and prepare the wood to the raw material that is eventually transported to our shop. This endeavor began with a man named Ron who over twenty-five years ago bought the local cabinet shop here in Yellville, Arkansas. He then began making cutting boards from trailer flooring which led to many people in and out of the picture over the years. Many of us are still at it in one form or another.